Enter your email address at the right and receive a free book!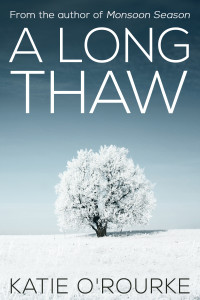 I've always imagined A Long Thaw as a modern interpretation of the old prince and the pauper story. Abby and Juliet are cousins who, until the age of ten, live the same privileged, sheltered lives in a big Irish Catholic family. When Juliet's parents divorce, her mother moves across the country so that she no longer has that safety net. The cousins reconnect in their twenties and the book deals with the ways we are changed by our experiences as well as the ways we are unchangable.
As a writer (and human being), I am endlessly fascinated by issues of identity and family dynamics, by the nature vs. nurture debate. These are things that inevitably find their way into my fiction.