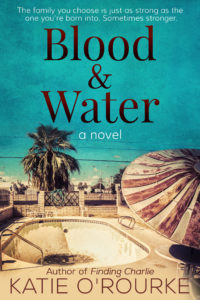 Tucson, Arizona is a place for runaways. Everyone you meet here came from somewhere else and has a story about what they left behind. Blood & Water tells these stories in five alternating first-person narratives: a young mother named Ally, the deliberately childless Tim and Sara, single dad David with a college-bound daughter and David's little sister, Delilah, who shows up on his doorstep with a secret.
Read about how I got permission from Ani Difranco's management) to use lyrics from her gorgeous song "Overlap" at the beginning of the novel.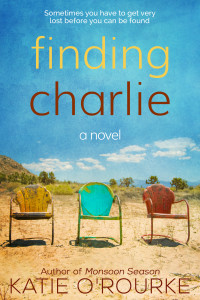 When Charlie vanishes without warning, the people who love her are worried sick. Even if the law considers her an adult at nineteen, Charlie's still the baby of her already broken family. Older sister Olivia is determined to figure out what's happened. She finds a lost cell phone, an abandoned car and a shady boyfriend she's never met before. And he's not the only secret Charlie's been keeping.
This disappearance feels uncomfortably familiar, reminding Olivia and her father of another loss years before. But this will be different, Olivia swears. Charlie's coming back.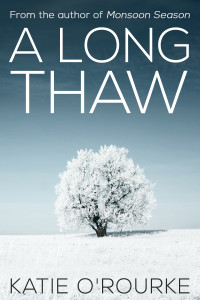 Cousins Abby and Juliet were born into one big, close family. But when Juliet's parents divorce, it tears the family apart and sends the girls in very different directions.
Juliet grows up too quickly, forced to be responsible for her younger sisters as well as an alcoholic, single mother. Abby grows up a pampered, sheltered only child.As women, they try to mend the rift and come to terms with the way their shared history connects them, in spite of the years apart.Told in alternating narrative, A Long Thaw explores how the two women are shaped by the traumas and triumphs of childhood. It's a story about the power of secrets and the unbreakable bonds of family.
Riley refuses to call herself a battered woman – she doesn't fit the profile. When her boyfriend Ben hits her, she doesn't know what to call it. She does know to pack her things and run to the one place that feels safe – home.After a horrific accident turns Riley's world even more upside down, she's forced to accept help from those around her. Before she can begin to heal, she must learn the difference between being independent and being alone.